Fred the new jbs breakin bread funky music is my style - Fred & The New J B s - Breakin Bread - YouTube
Founded in 1997, ™ is your one stop for select Hip Hop & related music, clothing and entertainment.
Breakin' Bread is a truly memorable funk stew, with warm, call-and-response vocals, complicated-but-laidback soul, and an important message – alluded to in the back cover plea. "I Wanna Get Down," "Rice 'N' Ribs" and "Funky Music Is My Style" all feature intricate, infectious grooves. In fact, there isn't much time to catch your breath on Breakin' Bread , and that's a beautiful thing.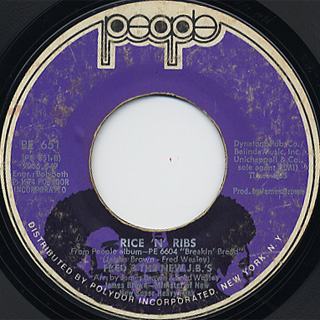 pw.hotel-residence-gabon.info