Rainbow combo hey hey hey hey - Complete Combo Guide | Doodle Alchemy
Now that X is a bit older (he just turned a year old!), he's getting much better about not tasting paint. I still don't trust him with "real" paint, but I am worried less about using artificial dyes. If your little one is small enough that they're likely to be eating a bit of whatever paint you're using, I'd still recommend our Homemade Edible Paint made with Natural Dyes .

While natural dyes are pretty in their own right, I do enjoy the vibrancy of artificial coloring in paints.

This post contains affiliate links for your convenience.

I'd had the idea to have X play in yogurt since it's so silky smooth - but then thought, hey, why not make it into paint? I know a lot of bloggers use Kool Aid and for so long I'd resisted because I somehow thought it had sugar already in it? I hate that sticky sugar feeling. But I was totally wrong - Kool Aid powder has no added sugar! And the smells - ohhhhh yum!!!
Because I did want to discourage X from tasting, and as I mentioned, I really dislike sticky sugar residue, I bought plain yogurt. Most brands of plain yogurt are unsweetened altogether, and are quite tart. Though edible, it was a great teaching paint since the flavor really was not one you'd like to taste more than once! I used small cups to measure out about two big spoonfuls of yogurt and I added 1/2 to a whole packet of Kool Aid, depending on the color (I needed very little red and orange, for instance). If your baby has a dairy allergy, or has not yet been introduced to dairy, you can use any kind of yogurt you'd like - rice, soy, coconut milk - they all work! If you can't find Kool Aid or don't want something scented, just add a drop or two of food coloring and stir well. You will still have beautiful edible fingerpaint!
For whatever reason our local Safeway didn't have any green Kool Aid, so I mixed half a packet of the yellow Lemonade and the blue Blue Raspberry and made my own green!

The paints were so pretty! The colors were nice and vibrant and the yogurt was so smooth and glossy. X was SUPER excited to dive right in!

I love this photo because it catches his "ooh!" face. Whenever he finds something new and exciting, he makes this face while exclaiming "ooh! ooh!" - it always makes me and S laugh!

Here he is feeling the texture of the paint between his fingers. Unfortunately, I'd made the mistake of using yogurt straight from the refrigerator, so it was quite cold! X was a little hesitant to really get in there because of the temperature. It wasn't the warmest day either. Whoops! Unless it's already summer-y where you are, I'd recommend letting the yogurt get a bit closer to room temperature before using it (you don't want to leave it out SO long that it spoils, but 10-15 minutes would have made it a bit less chilly for poor baby X!)

He really loved watching the paint drip off of his fingers on to the paper. Since X loves to try to eat regular paper, when I paint with him I use poster board and tape the edges down. This helps him focus on painting instead of being distracted by the paper.

He also loved making finger tracks through the paints. This was definitely the most "painting" he's done yet! I can't wait until he's a bit older and it really clicks for him. :)

More finger dragging. It was really cool how the yogurt paint made tracks - and I loved watching the colors swirl as he mixed them with his hand.

One happy, messy little painter! As you might have guessed if you read my post on Managing Messy Play , there's a hidden splat mat under that sheet. :)

What a beautiful baby masterpiece!

After I finished taking pictures, I showed him how to use his feet to swirl and smear the paint further. We also painted his feet and legs a bit more and he experimented with his whole hand and made a handprint.

Click the photo below to buy it on Amazon or click here to read more about our book !

Follow along with Fun at Home with Kids on Facebook , Google+ , Pinterest or Subscribe by Email or Bloglovin' !

All activities here are activities I feel are safe for my own children. As your child's parents/guardians, you will need to decide what you feel is safe for your family. I always encourage contacting your child's pediatrician for guidance if you are not sure about the safety/age appropriateness of an activity. All activities on this blog are intended to be performed with adult supervision. Appropriate and reasonable caution should be used when activities call for the use of materials that could potentially be harmful, such as scissors, or items that could present a choking risk (small items), or a drowning risk (water activities), and with introducing a new food/ingredient to a child (allergies). Observe caution and safety at all times. The author and blog disclaim liability for any damage, mishap, or injury that may occur from engaging in any of these activities on this blog.
Widgets
F
Fabric=Tool+Wool
Fat=Man+Pig
Fern=Moss+Swamp
Finland=Country+Sauna
Firearm=Gunpowder+Weapon
Firefighter=Fire+Warrior
Firefly=Beetle+Light
Fish=Bacteria+Plankton
Fisherman=Fish+Hunter
Flour=Stone+Wheat
Flower=Seeds+Water
Flu=Air+Bacteria
Forest=Tree Grove+Tree Grove
France=Champagne+Country
Frog=Lizard+Swamp
Fruit=Flower+Tree
Fugue=Fish+Poison
Just hit back on your phone before you mark any moves. If you can't do that, press the bottom left menu button and endthe level. KEEP IN MIND YOU CANNOT HAVE MADE ANY MOVES
I just answered a comment to Tammy about the decrease, which might be helpful for you to read too. I'm hoping to have time to draw up a chart this weekend!
The Leap Year Dragon  can be bred using any two dragons , in either order, that contain at least four different elements  at the Breeding Cave / Epic Breeding Island .
Yum! I bet this dip would be great with almond extract instead or in addition to vanilla.
Good luck with the renovations!
Flow from the Keystone Diversion Dam into the river has been reduced to 576 cfs.  Success for rainbow trout has been fair with most anglers using worms, salmon eggs, dough baits or casting spinners or spoons.  Fly fishermen have been using weighted nymph patterns, streamers or midge patterns.  Anglers are reminded the daily bag limit in the North Platte River below the Diversion Dam is 5 trout with no more than one over 16 inches.
Cookbook Queen : Love all this gorgeous fruit!! If only I could get you to come make it for me!!! June 12, 2014 at 7:24am Reply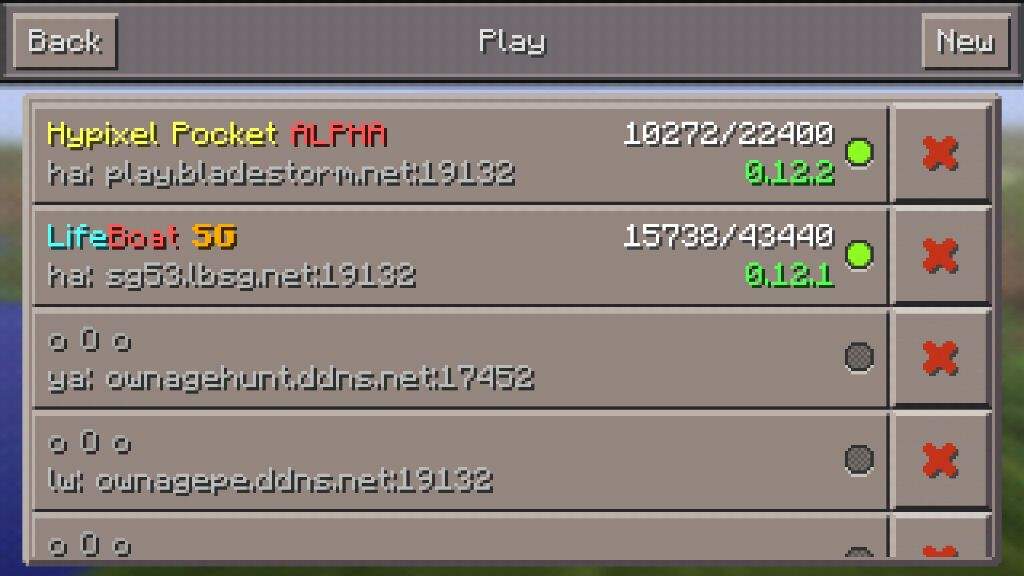 pm.hotel-residence-gabon.info